Pull Up Banners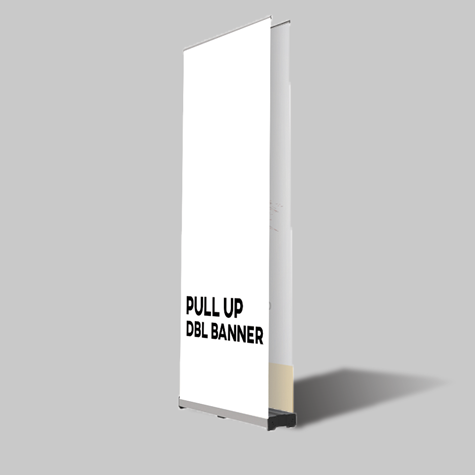 DBL Sided Pull Up Banner Sets
Our unique Double Sided Pull Up Banners use two Premium Pull Up Banner Bases that are joined with 2 locking clips at the base and a joining clip at the top. These sturdy clips mean there's no need to use the plastic feet, taking up less floor space and avoiding any tripping hazards. Our unique design gives you the freedom to use this set as either two single or one double sided pull up banner, depending on your needs.

Standard Turn Around: 2 working days from 12 noon cut off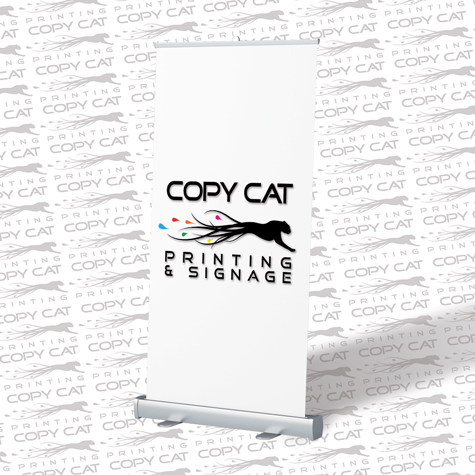 Pull Up Banner Sets
Looking for a durable Pull Up Banner? All our banners are made of 340gsm Premium Polyester, making them tear, water and scratch resistant. They also come with a carry bag for easy transportation. Choose from our Premium or Deluxe Pull Up Banner bases in either silver or black.

Our NEW Premium Pull Up Banner Bases are lighter, sleeker and more sturdy. The new patented design features dynamic retraction and extension for easy assembly, a recycled plastic internal cartridge, and two high grade plastic protruding feet. A thick vertical pole clicks and grips the top rail in place. Perfect for indoor promotional opportunities.

Our Deluxe Pull Up Banner Bases are made of a durable heavy-weight aluminium with an aluminium internal cartridge. Easy to assemble, the banner comes with a thick vertical pole that locks into place with an alan key clip in the top rail. The perfect reusable base for the long term.